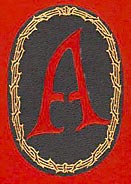 American Confessions


OK, so I just caught Senator Vitter's DC Madam Press Conference on Spitball. It was a spectacular affair. There with his wife, who was interestingly clad in what seemed to be a leopard print dress, the disgraced Senator confessed to his sins, admitted in so many words that what he did was hugely embarrassing, and then allowed the wife to talk. Wifey, a.k.a. Wendy Vitter, a.k.a. "I'm a lot more like Lorena Bobbitt than Hillary," who once stood proud criticizing the sins of Billy Clinton, declared that this was a deeply private matter between her and husband. The lady did protest too much, methinks.


Look, I like American confessions. I love the confessional poetry of Sylvia Plath, Anne Sexton, and Langston Hughes. I loved the times when, bada bing, Tony Soprano strangely confessed his troubles to Dr. Melfi. And I truly appreciated it when certain senators in the Democratic Party admitted to making the wrong choice when they voted to authorize Chimpy to go to war in Iraq.


Quite frankly, I don't care what people do in their private lives, including Senator Vitter and his sexcapades with prostitutes. Maybe he and his party should think twice before throwing stones…in a madam's house. The war in Iraq and the plights of our troops are far more important. That we can't get the Iraq War cheerleaders to engage in some American confessions of their own is far more of a shame than what or whom Senator Vitter did in his private life.